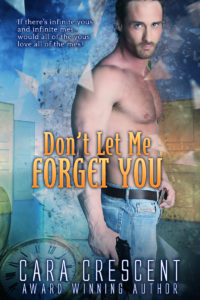 The invitation promised respite from the harsh realities of life.
But here at Pembrook, not even the dead are permitted to rest.
Olivia Pembrook knows something isn't right. She's not remembering things she should. Pembrook Manor's caretaker, advises her to stay away from the new guest, but Hunter is attentive and sweet. She feels safe being near such a big, quite man. He listens and, Lord knows, she can't remember the last time anyone paid her any attention. So when he invites her to join him for dinner, she can't say no. Everything is wonderful. Perfect. Until the clock strikes five. The doors lock. And her memories return.
Luke Hunter, a wounded ex-S.W.A.T. officer, experiencing a recurrence of his childhood Sensory Processing Disorder, goes to a private island for seclusion and rest. Instead, he finds a lover. A lover who relives her death nightly and forgets everything by sunrise. He's determined to stop the cycle but is unsure if he can survive his own ghosts—or the ones wandering the halls—long enough to secure their happily-ever-after.
And even if he does… will she remember him tomorrow?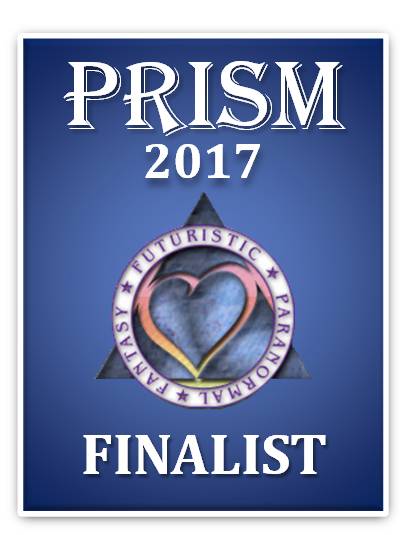 Reviews for Don't Let Me Forget You
While this one is most definitely a sci-fi, folks, it was a real humdinger of a horror thriller romantic suspense, too.  Oh my, lands!  It had atmosphere and was so macabre that I admit that I was glad I was reading it in the stark daylight.  Chills and thrills, oh yes!
Taking it's time developing, Don't Let Me Forget You was set slightly in the future and began with the story of a banged up, heartsore, lonely man, Luke Hunter.  Luke has a sensory perception disorder that has kept him isolated and a freak much of his early life.  The brotherhood of his army unit was the closest thing he felt to belonging and he thought he found it again with the SWAT team until one flair up from his disorder ruined it all leaving him adjusting to no job, tattered reputation, a drug dependency, and a prosthetic leg.
Time away on an isolated island sounds just the thing.  That is until the really crazy stuff starts to happen.  Are the pain meds make him delusional?  Is someone playing a cruel hoax?  He wishes that were the case because in this place the night terrors are real and, Livy, the only person who can touch him without causing physical pain, is in the middle of it.
Olivia Pembrook wakes up each day with no memory of the last one, but, with the arrival of Pembrook Manor's latest guest, she is forgetting less and remembering the horrors that happen after dark.  She must get Luke off the island, but he insists on finding the answers to the secrets that haunt the place.  Luke is no match for what they are up against, but she starts to have a flicker of hope each time he withstands what hides in the dark.
Alrighty, I'm going to put this out there right up front.  This one is for those who want a dab of horror with their sci-fi.  Cara Crescent is tipping her hat to HP Lovecraft and she does a stellar job.  I felt this story from the beginning.  A creepy old Scooby Doo mansion Luke calls it as he is brought to an isolated island manor house where he will live along for a week.  Cue squeaky stairs, chilling music, dark moving shadows, and I was totally waiting for something to jump out and go 'blah!'.
The author carefully unwraps this tale of horror and mystery so that things are pretty twisted at first and make little sense.  Each day is a reset of sorts for the house and Livy, but Luke and the off-island caretaker do not reset each day.  Luke has to figure out what is going on through the clues and what he can get out of Livy each day before she forgets.  While he is wary at first and doesn't even realize his life is at stake, this mysterious situation and even more disconcerting Livy work to bring him out of his depression.  He comes alive as the situation grows stark and deadlier.  He becomes Livy's hero and having her believe in him and accept him even when she knows what ended his career restores him.
It was interesting to see the romance element develop because Livy forgot what happened each time she began a new day.  The author found a way.  A new element in their relationship comes out with each new day and Luke finds a way each day to win her over.  Their attraction helps and there is no lack for creative sexy encounters.
Much of the story is told in isolation with just Luke and Livy, but the addition of a creepy caretaker who is more than he lets on and Luke's old army buddy, Rex, who is the liaison to the outside world pop in at good moments.  I don't want to spoil the surprise of a few other creative and fun additions to the cast.   The evil in this one is scarier for being a big bad unknown scary and also a known scary working together.  I actually figured out several bits as far as what was really happening, but there was still the tension of having no idea how it would all go down.
The ending kept me riveted and breathless just as the build up of this story was promising.  The denouement was a nice touch and oh my stars, the hint of a story for Rex left me well satisfied with this gem of a thriller sci-fi romance.  Those who love a scary sci-fi with a mystery to it really need to give this one a go.
My thanks to the author for the opportunity to read this book in exchange for an honest review.
--Sophia Rose
Editor for Delighted Reader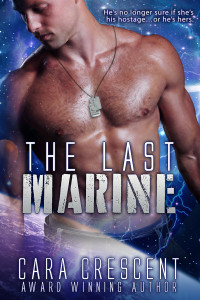 Griffin Jude Payne is the last U.S. Marine. He's determined to take down the U.N. and send their twisted dream of a global utopia back to hell where it belongs. However, after assassinating the Prime Minister he is captured and exiled off-planet. His enemy's widow boards the same ship presenting Griffin with a unique opportunity—Prudence is his ticket back to Earth. With her as his hostage, he intends to gather the exiled residents of Asteria, commandeer a ship and head back to reclaim Earth for all people. Prudence has no intention of returning to Earth now that she's escaped. She wants Griffin to join her in making a new life together on Asteria.  As they struggle to survive on the hostile planet, he's blindsided by her tenacious bravery and sweet sensuality until he's no longer sure if she's his hostage, or if he's hers.
Winner of the 2014 Linda Howard Award of Excellence.
Finalist for the 2016  Colorado RWA Award of Excellence
Double finalist for the 2016 HOLT Medallion
Finalist for the 2016 Published Maggie Award
Reviews for The Last Marine
Crescent's (Don't Let Me Forget You, 2016, etc.) latest is a genre-bending mix of romance, sci-fi, and political thriller. The romance's chief strengths are its focused storytelling, nuanced leads, and imaginative settings. The novel opens on a suspenseful note as Griffin plans to assassinate Alfred. Crescent maintains a high level of tension as Griffin and Prudence struggle to persevere on Asteria while outmaneuvering Randolph. Griffin and Prudence are appealing characters whose romance crackles with moments that are tender and erotic. Prudence, half-human and half-Lythonian, an alien race, possesses a special gift she can only transfer to her mate. Griffin is an honorable Marine coping with feelings of guilt and remorse. Their romance blossoms gradually but believably. The planet Asteria is vividly realized with well-developed descriptions of the terrain and native creatures.
A fast-paced and entertaining romance with a sci-fi twist. 
I loved this story! It mixes futuristic, sci-fi, and romance together. The descriptions of every portion of the story were spot on. I could easily picture everything as I read. Every character was well-fleshed out and the secondary ones added their own bit to the story whether it was extra suspense or a touch of humor. Instead of having Griff's PTSD be magically healed by a woman's love, his way toward accepting the fact that he needed help was ushered along because of it. Each interaction between Griff and Pru was intensely hot and their chemistry was practically explosive. I would definitely recommend this story and could easily see myself reading it again. – See more
–Llaph
Reviewer for Coffee Time Romance & More
Blending of sci-fi, dystopian, and military romance is guaranteed to grab my attention and, in this case, provide a rousing-good story.  This was a new to me author and I will definitely be on the hunt to see if she wrote more like this one. [...]
This story was an exciting blend of suspense, action, survival, and passion.  The author created an interesting background and colorful alien setting.  I enjoyed the characters and their opposite way of thinking.  It was an enemies to lovers type of situation as they don't like or trust each other at first.  The dual trouble between surviving the harsh planet and avoiding the UN and Randolf was exciting, but the internal struggles of Griff getting past his PTSD and survivor's guilt and Pru healing from the abuse she had undergone made it deeper than I expected.  I appreciated this aspect of the layers for this story.
The romance is a slow build on the relationship and somewhat slow on the attraction as Griffin had to be careful with Prudence because she had been abused.  He doesn't know this at first, but reads the situation well anyway.  They came together one scene after another.  Things got scorching hot when Griffin unleashed the passionate woman inside Pru when she believed herself to be frigid and ugly after her dead husband and his brother got through messing with her head.  Griffin really was her hero in more ways than one.
All in all, this was a great sci-fi romance with a good blend of action and passion to leave me satisfied.  I would definitely recommend it.
I received this book from Net Galley in exchange for an honest review.
--Sophia Rose
Reviewer for Delighted Reader
The Last Marine is a very good combination of science fiction and romance. Griffin is the usual big, strong, determined Marine, Angel is the soft yet tough woman who is destined to turn his heart. While the love story is pretty much typical romance fair, the strength of the characters carries the storyline well and makes you want to root for the couple, even if Griffin's plan to go back and start the war would pull them apart.
There is one caution: she goes into detail about some of the sick things Parnell and his brother do to gain and keep control of Earth. It's not pretty and it can be disturbing. The fact that Cara Crescent doesn't shy away from those things gives the reader the reasons to dislike the utopia.
The Last Marine is a lovely read.
--Charlayne Elizabeth Denney
Reviewer for The Paranormal Romance Guild