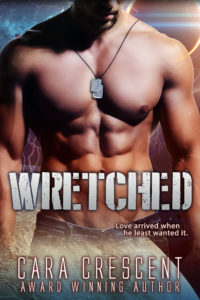 In 2263 A.D., the fighting between nations led to a single malevolent prime minister governing Earth—a perfect Utopia made possible by voiding the opposition and exiling the undesirables to another planet. A war changed all that. Five years later, there's one last hope. Chief Donovan Reese, once the leader of the largest rebellion in Earth's history, has seen better days. Karma tends to be like that. Now a disfigured galactic bounty hunter with a gambling-addict for a business partner, and a band of wounded warriors as staff, it's no real surprise when he's taken captive by the Vladsets. Expecting to be killed, he's shocked when the queen demands he wed her daughter instead. Suspicion is quick to follow. Why does the queen fear the tiny figure hidden beneath black shrouds? Why is the Intergalactic Alliance keen for the marriage to stand? And why, despite his war-weary heart, is he drawn to his mysterious bride?
In Vladnese, Celeka means Wretched. That's how her queen mother sees her—how everyone does. That's why she keeps herself shrouded. But it's what she's done to save her sister that makes her feel truly wretched. While unsure of the Chief she's bound to, he's her best chance of survival. Though, if he discovers what she did to save her sister, he might kill her himself. Caught between one Queen's struggle for power, the Intergalactic Alliance's mechanisms, and their responsibilities to their respective worlds, they must risk everything for the chance to stay together.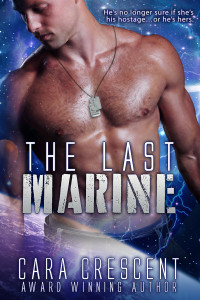 Griffin Jude Payne is the last U.S. Marine. He's determined to take down the U.N. and send their twisted dream of a global utopia back to hell where it belongs. However, after assassinating the Prime Minister he is captured and exiled off-planet. His enemy's widow boards the same ship presenting Griffin with a unique opportunity—Prudence is his ticket back to Earth. With her as his hostage, he intends to gather the exiled residents of Asteria, commandeer a ship and head back to reclaim Earth for all people.
Prudence has no intention of returning to Earth now that she's escaped. She wants Griffin to join her in making a new life together on Asteria.  As they struggle to survive on the hostile planet, he's blindsided by her tenacious bravery and sweet sensuality until he's no longer sure if she's his hostage, or if he's hers.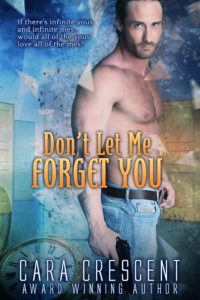 The invitation promised respite from the harsh realities of life.
But here at Pembrook, not even the dead are permitted to rest.
Olivia Pembrook knows something isn't right. She's not remembering things she should. Pembrook Manor's caretaker, advises her to stay away from the new guest, but Hunter is attentive and sweet. She feels safe being near such a big, quite man. He listens and, Lord knows, she can't remember the last time anyone paid her any attention. So when he invites her to join him for dinner, she can't say no. Everything is wonderful. Perfect. Until the clock strikes five. The doors lock. And her memories return.
Luke Hunter, a wounded ex-S.W.A.T. officer, experiencing a recurrence of his childhood Sensory Processing Disorder, goes to a private island for seclusion and rest. Instead, he finds a lover. A lover who relives her death nightly and forgets everything by sunrise. He's determined to stop the cycle but is unsure if he can survive his own ghosts—or the ones wandering the halls—long enough to secure their happily-ever-after.
And even if he does… will she remember him tomorrow?
BUY NOW: Amazon