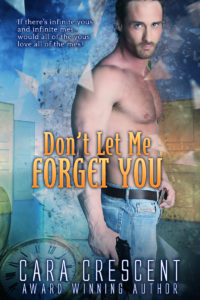 The invitation promised respite from the harsh realities of life.
But here at Pembrook, not even the dead are permitted to rest.
Olivia Pembrook knows something isn't right. She's not remembering things she should. Pembrook Manor's caretaker, advises her to stay away from the new guest, but Hunter is attentive and sweet. She feels safe being near such a big, quite man. He listens and, Lord knows, she can't remember the last time anyone paid her any attention. So when he invites her to join him for dinner, she can't say no. Everything is wonderful. Perfect. Until the clock strikes five. The doors lock. And her memories return.
Luke Hunter, a wounded ex-S.W.A.T. officer, experiencing a recurrence of his childhood Sensory Processing Disorder, goes to a private island for seclusion and rest. Instead, he finds a lover. A lover who relives her death nightly and forgets everything by sunrise. He's determined to stop the cycle but is unsure if he can survive his own ghosts—or the ones wandering the halls—long enough to secure their happily-ever-after.
And even if he does… will she remember him tomorrow?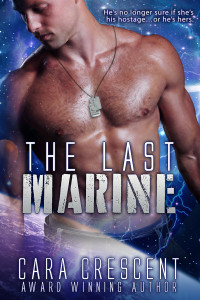 Griffin Jude Payne is the last U.S. Marine. He's determined to take down the U.N. and send their twisted dream of a global utopia back to hell where it belongs. However, after assassinating the Prime Minister he is captured and exiled off-planet. His enemy's widow boards the same ship presenting Griffin with a unique opportunity—Prudence is his ticket back to Earth. With her as his hostage, he intends to gather the exiled residents of Asteria, commandeer a ship and head back to reclaim Earth for all people. Prudence has no intention of returning to Earth now that she's escaped. She wants Griffin to join her in making a new life together on Asteria.  As they struggle to survive on the hostile planet, he's blindsided by her tenacious bravery and sweet sensuality until he's no longer sure if she's his hostage, or if he's hers.
Winner of the 2014 Linda Howard Award of Excellence.
Finalist for the 2016  Colorado RWA Award of Excellence
Double finalist for the 2016 HOLT Medallion
Finalist for the 2016 Published Maggie Award
Reviews for The Last Marine
I loved this story! It mixes futuristic, sci-fi, and romance together. The descriptions of every portion of the story were spot on. I could easily picture everything as I read. Every character was well-fleshed out and the secondary ones added their own bit to the story whether it was extra suspense or a touch of humor. Instead of having Griff's PTSD be magically healed by a woman's love, his way toward accepting the fact that he needed help was ushered along because of it. Each interaction between Griff and Pru was intensely hot and their chemistry was practically explosive. I would definitely recommend this story and could easily see myself reading it again. – See more
–Llaph
Reviewer for Coffee Time Romance & More